ETHIOPIA
A hand-picked & high-grown coffee in the forest of the Jimma area, in Oromo, with the organic certification. The Chalchissa plantation, of over 150 hectares, is managed by the two brothers Mesfine and Yidnekachew Badessa who have long invested in improving the production process. The result is a washed with spicy and floral notes, with hints of honey, mandarin, and caramel, as well as a subtle lemon hint.
Typology: Specialty Coffee
Region: Ethiopia – Oromo region, Jimma zone
Altitude: 1.800 – 2.000 m
Cultivar: Arabica – Ethiopian Heirloom
Producer: Brothers Mesfin and Yidnekachen Dabessa
Washing station: Chalchissa
Processing method: Washed
COFFEE BREWING
This Arabica has been optimised
in the GROUNDtoENJOY format for Pour-Over.
Follow our tutorial to
perfectly brew this coffee Sensory analysis:
Notes of
honey, mandarin, and caramel DID YOU LIKE THE TASTING AND WOULD LIKE THIS COFFEE TO ACCOMPANY YOUR MORNINGS FOR THE WHOLE MONTH?
GET IT DIRECTLY FROM THE ROASTER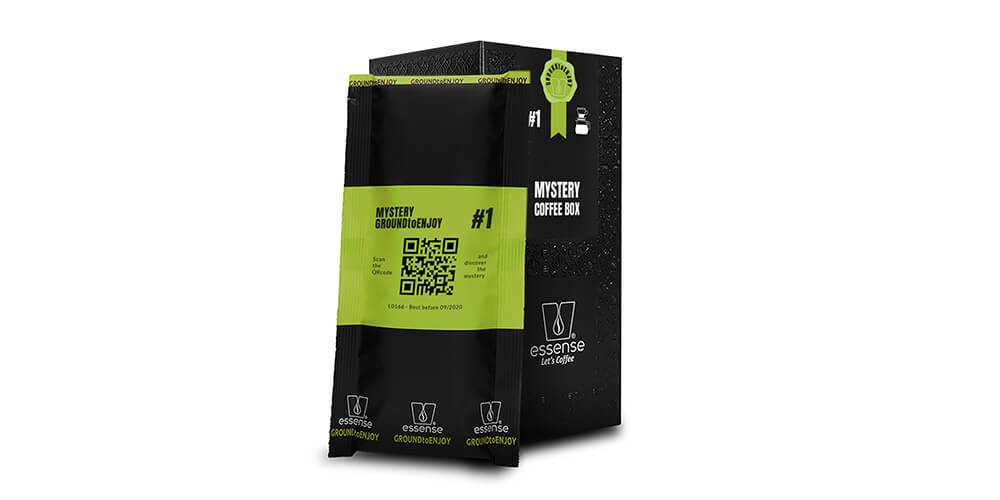 MYSTERY COFFEE BOX
This coffee is part of the Mystery Coffee Box project,
a collaborative project involving artisan roasters
to take you on a tasting journey
to discover the European specialty scene. DO YOU HAVE ANY QUESTIONS OR INQUIRIES ABOUT
THE ESSENSE WORLD? CONTACT US, WE WILL BE GLAD
TO SHARE WITH YOU OUR PASSION FOR COFFEE