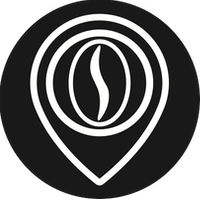 TANZANIA
Kilimanjaro
In Tanzania, Arabica coffee mostly grows in the northern part of the slopes of Mount Kilimanjaro and Mount Meru, under the shade of banana plants. This exotic characteristic of the plantation gives particular aromatic hints to the coffee grown in this region.
Typology: Single-origin
Region: Tanzania – Moshi-Arusha
Altitude: 950 – 1.900 MASL
Cultivation: Shadow Plantation
Cultivar: Arabica – Typica
Processing method: Washed method Sensory analysis:
Candied apricot and toasted almonds
A cup with a fruity and winey character
a penetrating aroma and a toasted almonds aftertaste.
Tanzanian coffees tend to have a very pleasant aroma, with balanced acidity and a particularly rich body.
The sweetness and the balanced notes are due to the minerals present in the volcanic soil. The high altitudes create a microclimate
that is very favorable to the aromatic development of coffee. There is even a freshwater spring that can be seen near the plantation
that contributes to making Kilimanjaro a particularly appreciated coffee. SUBSCRIBE TO OUR NEWSLETTER
AND EXPERIENCE THE
SLOW COFFEE REVOLUTION TO THE FULLEST
SHADOW PLANTATIONS
Shadow coffee, also known shade-grown coffee, is a unique form of cultivation that includes tall trees (banana trees are commonly used) in the design of the coffee plantation,  that act as shields to direct sunlight. The direct exposure to the sun guarantees a larger harvest but the period of maturation of the cherries is less uniform. Furthermore, full-sun plants usually require a greater fertilization treatment because they transpire more. In order to keep the metabolic functions stable during the various hours of sun exposure, the soil nutrient demand is very high. On the contrary, shading ensures a higher relative humidity by reducing the temperature and, consequently, evaporation and transpiration. Moreover, it delays the ripening of the cherry, thus favoring a greater development of sugars, producing a more aromatic and full-bodied coffee.
Photo Credit: Antonia Mayr DISCOVER THE AVAILABLE FORMATS
OF GROUNDtoENJOY WITH TANZANIA KILIMANJARO COFFEE
ROASTED BY GIULIANO CAFFÈ DO YOU HAVE ANY QUESTIONS OR INQUIRIES ABOUT
OUR COFFEES? CONTACT US, WE WILL BE GLAD
TO SHARE WITH YOU OUR PASSION FOR COFFEE