A COLLABORATIVE PROJECT
WHICH UNITES ARTISAN ROASTERS FROM ALL OVER EUROPE
IN A TASTING JOURNEY TO BE DISCOVERED INSIDE THE MYSTERY COFFEE BOX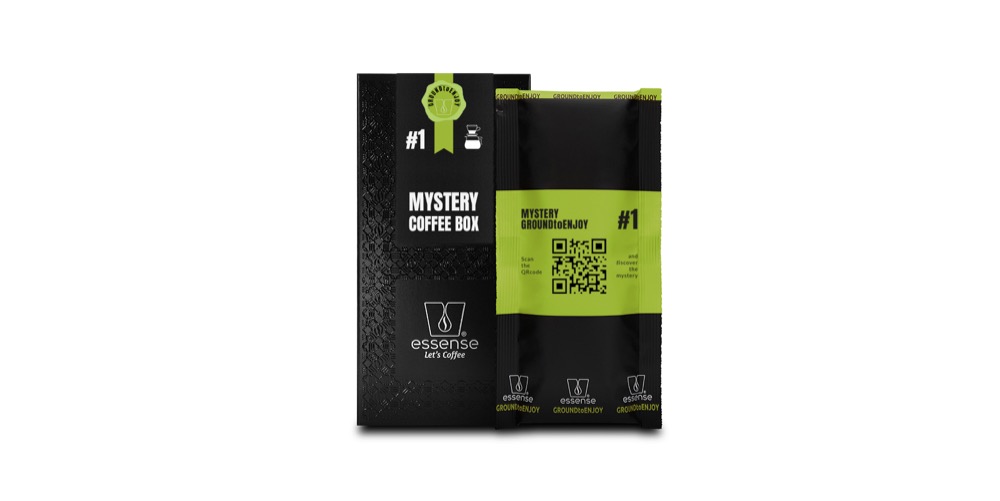 MYSTERY COFFEE BOX
Each edition a new selection of new coffees
in the GROUNDtoENJOY format
for a blind tasting experience
and a journey to discover European artisan roasters.
Scan the QRcode
to learn more about each coffee.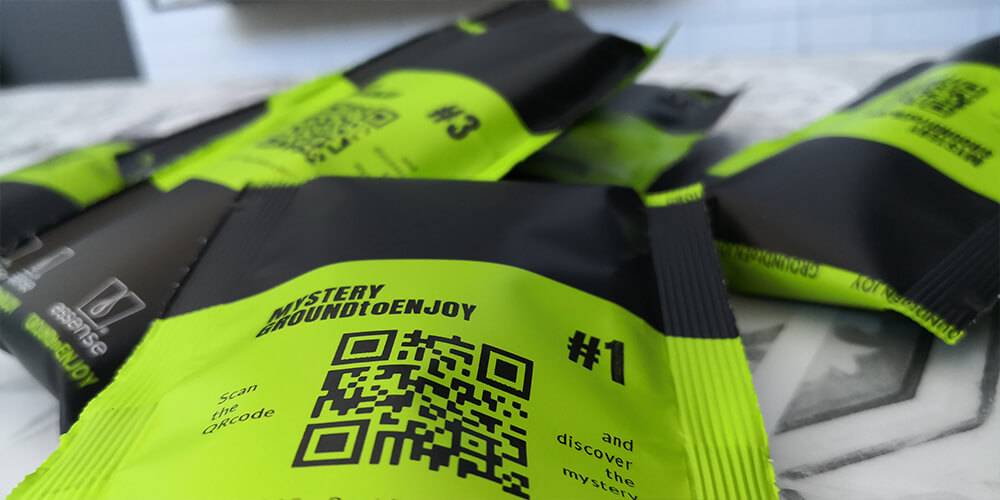 UNCOVER THE MYSTERY
The QRcode has always characterised GROUNDtoENJOY
giving direct access to brewing tutorials and coffee stories.
but in Mystery Coffee Box it will be the only way
to find out which coffee it is and who roasted it.
Scan the QRcode and uncover the mystery!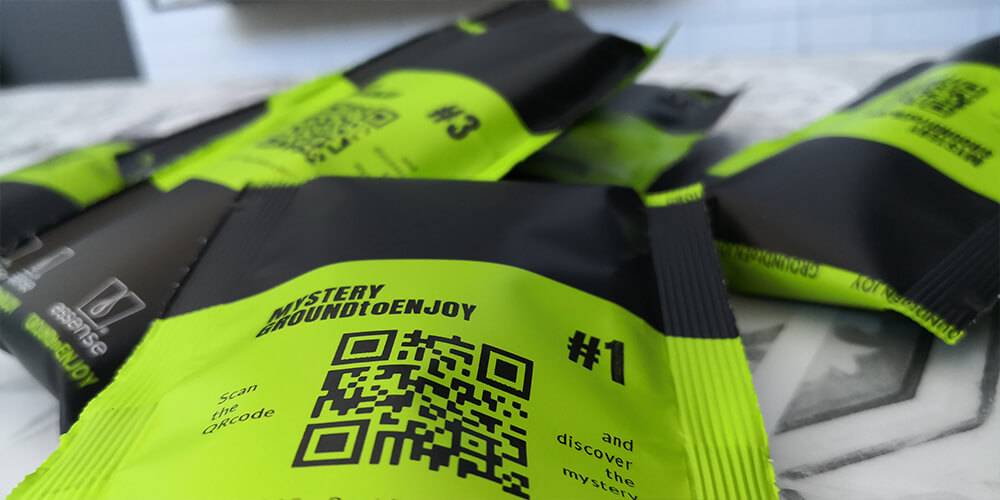 ORDER YOUR MYSTERY COFFEE BOX
STRONGER TOGETHER
The Mystery Coffee Box is unique
because of the collaborative approach
and the will to give value to
the entire network of partner roasters,
making the tasting of new coffees
an engaging experience
that shares with the whole community.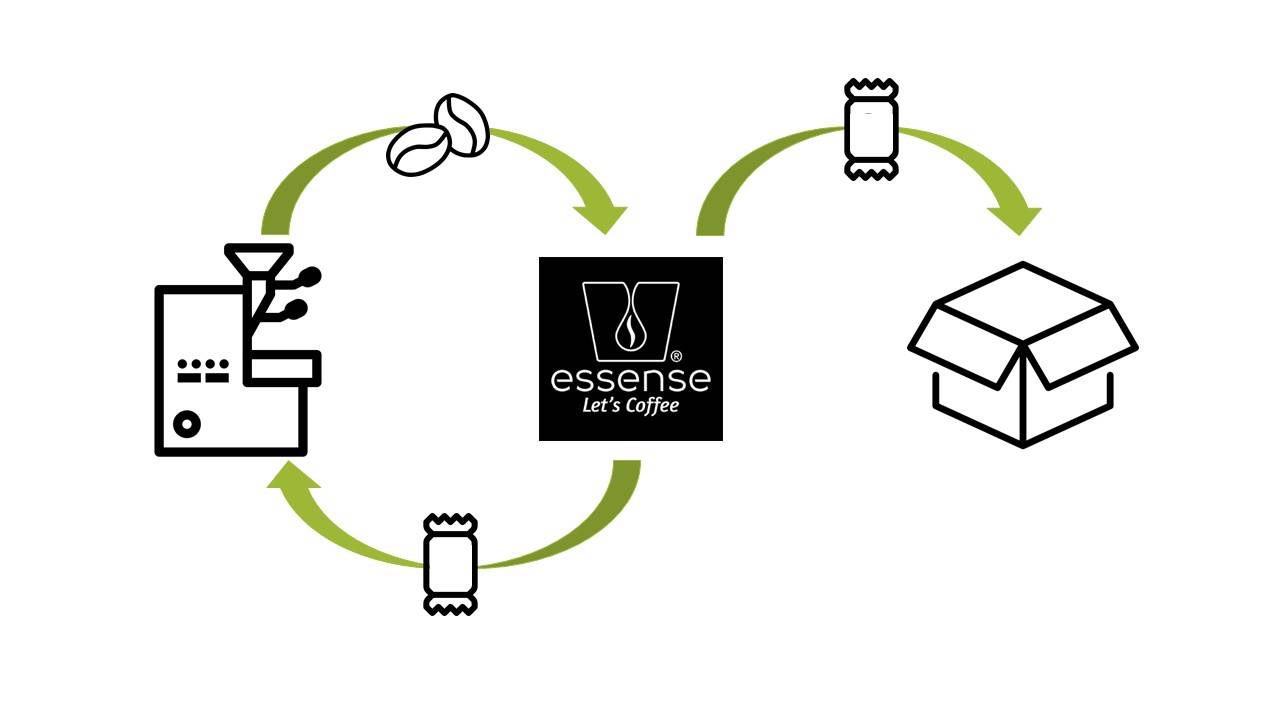 COLLABORATIVE PROJECT
The exchange of goods is the foundation of this project:
roasters put in roasted coffee beans
which Essense transforms into GROUNDtoENJOY as a service,
keeping a part of it as compensation
which will be featured in the Mystery Coffee Box.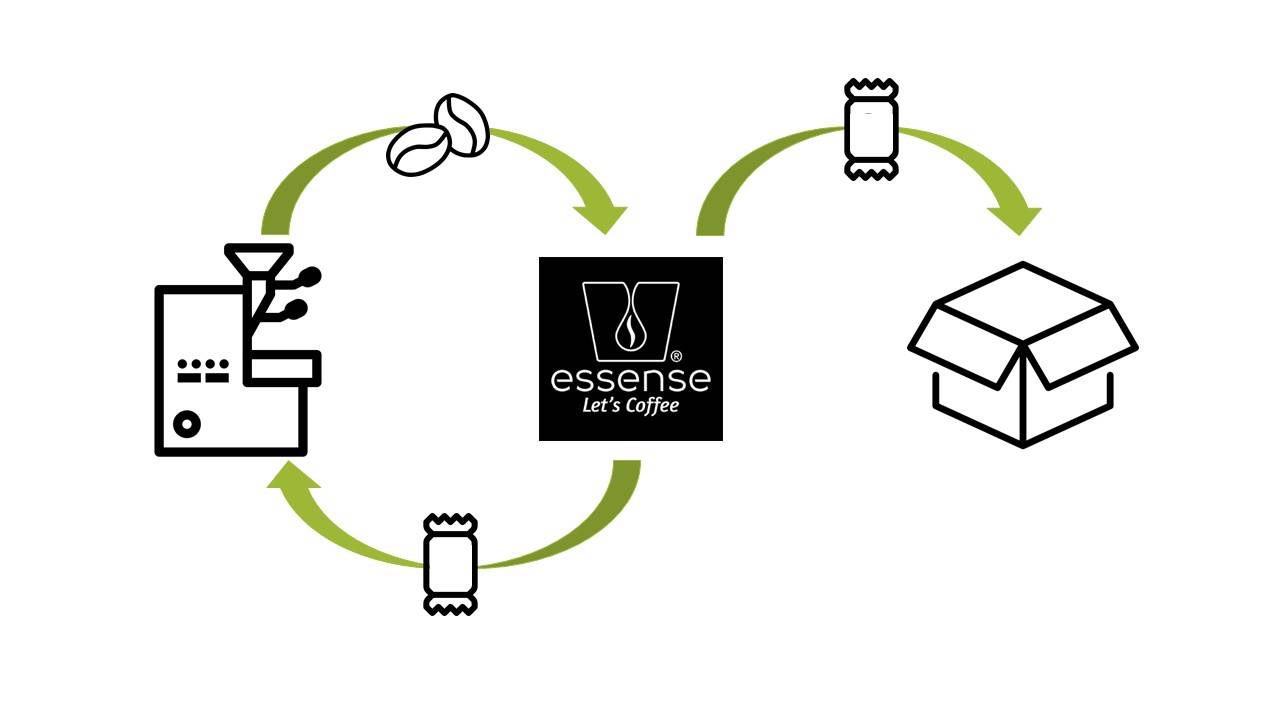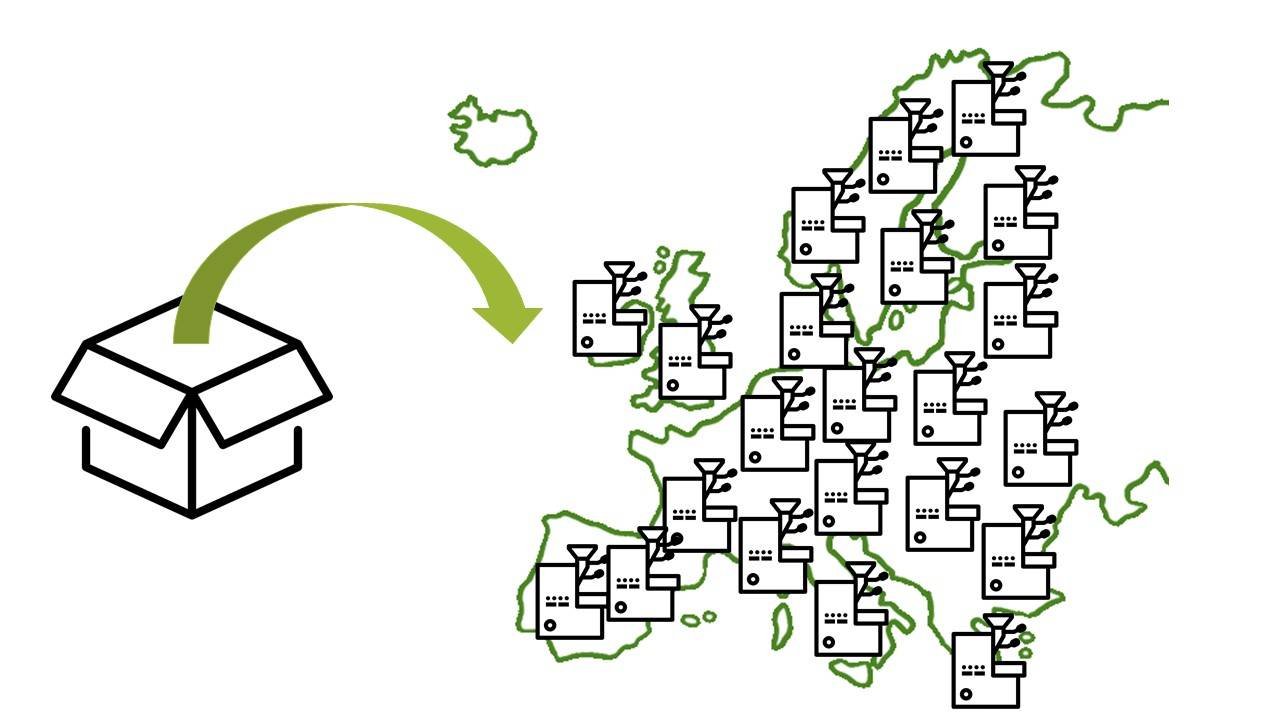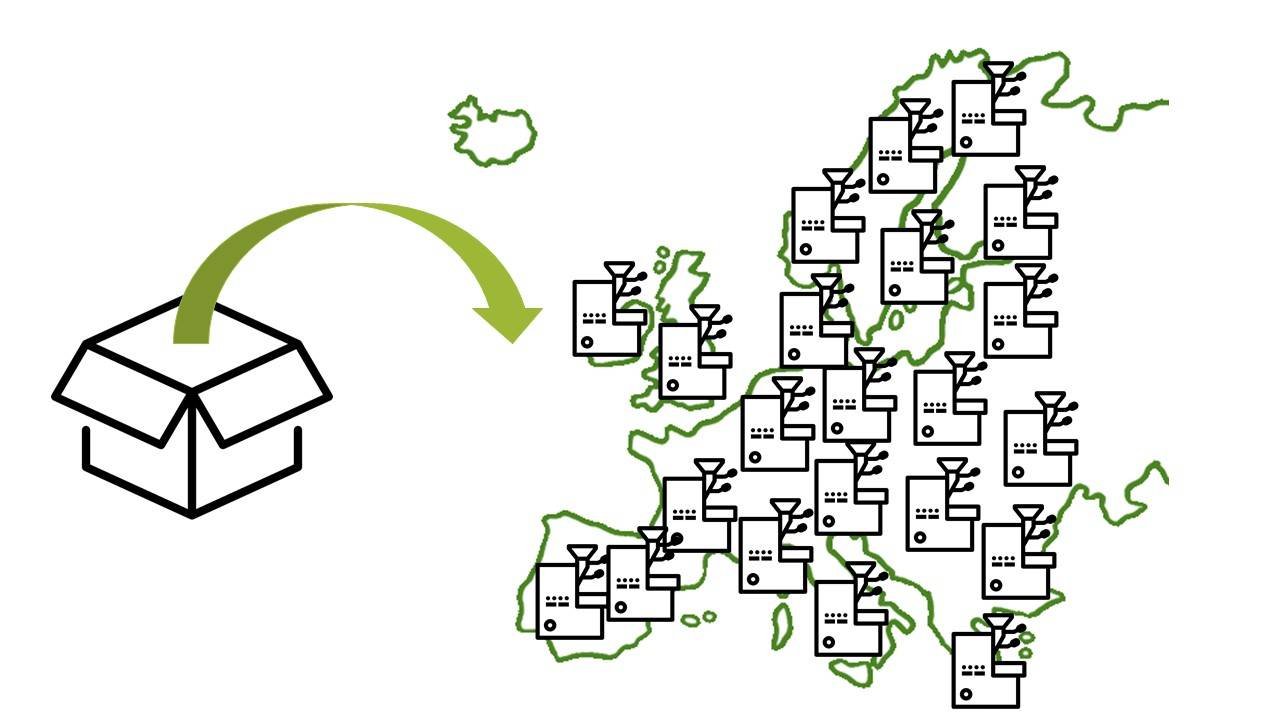 A UNIQUE MYSTERY BOX
Each edition of the Mystery Coffee Box
contains tastings of coffees that are available
only on the roasters shop.
The objective is to take you
on a discovery of the European specialty scene
connecting you with new roasters
through an exciting sensory experience. ARE YOU A ROASTER?
SUBMIT YOUR APPLICATION TO JOIN
THE MYSTERY COFFEE BOX PROJECT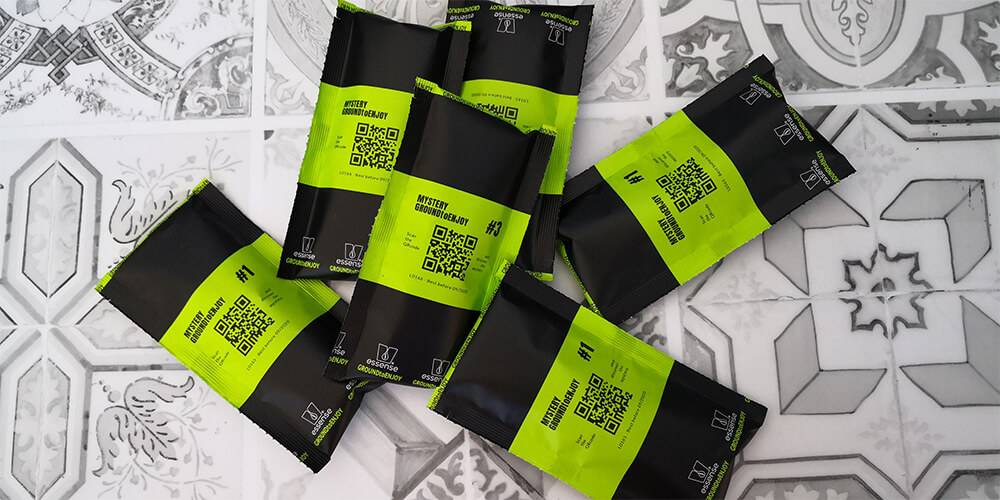 LIVE NOW!
The first edition is ready to go,
experience a coffee blind tasting
and revolutionise your coffee experience.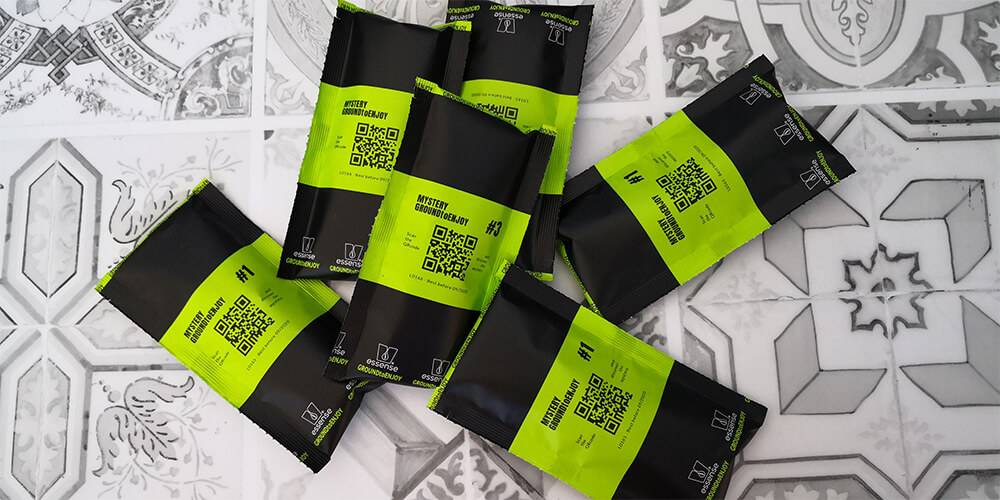 PRE-ORDER YOUR MYSTERY COFFEE BOX
BY JUNE 28th SUBSCRIBE TO OUR NEWSLETTER
AND EXPERIENCE THE
SLOW COFFEE REVOLUTION TO THE FULLEST DO YOU HAVE ANY QUESTIONS OR DOUBTS ABOUT
THE BREWING  METHODS? CONTACT US, WE WILL BE GLAD
TO SHARE OUR PASSION FOR COFFEE WITH YOU