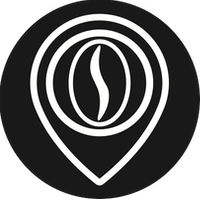 BRASILE
Dec Swiss Water
This single-origin coffee comes from Brazilian plantations in
the Minas Gerais region. The beans, being naturally processed,
are mixed and then sent to Swiss Water for decaffeination. This
method involves the use of constantly filtered water to replace
the traditional solvent-based method. The result is a more
natural decaffeinated that maintains a good body and the distinctive notes of Brazilian coffees with hints of chocolate, walnut and almonds, and an aftertaste of toasted cereals.
Tipology: Single-origin
Region: Brazil —Minas Gerais (Cerrado)
Altitude: 850-1.250 MASL
Cultivation: Traditional brasilian plantation in rows
Cultivar: Arabica – Catuai-Mundo Novo
Processing method: Natural Method
Decaffeination method: Swiss water. Sensory analysis:
A cup with a good body,
very pleasant aftertaste of malt and cereals
With notes of chocolate, walnut, and almond.
PLANTATIONS
This Arabica comes from the Cerrado plantations in the Minas Gerais region, in the south of the country. The Cerrado is a Brazilian ecoregion characterized by a mix of tropical savannah, rainforest and wide prairies. It has a very large extension that extends to more regions, but the most suitable part for coffee growth is situated in the western part of Minas Gerais. At an altitude ranging from 850 to 1,250m above sea level, the plantations range from medium to large size and are developed in rows. The harvest is divided between the months of May and September. The drupes are processed locally with the natural method.
Decaffeination affects the organoleptic characteristics of coffee, usually reducing body and flavor. For this reason only the best 17/18 Strictly Soft Fine Cup (SSFC) lots have been selected. The acronym 17/18 indicates the sieve, that is the size of the grain and its density. A denser grain is more aromatic and therefore has a higher value. Instead, SSFC refers to a standard tasting cup: Fine Cup indicates a top-quality cup and Strictly Soft identifies the sweetest aroma. SUBSCRIBE TO OUR NEWSLETTER
AND EXPERIENCE THE
SLOW COFFEE REVOLUTION TO THE FULLEST
SWISS WATER PROCESS
After being processed in Brazil, the beans are sent to Canada to the Swiss Water Decaffeinated Coffee Company. The certified decaffeination process without chemicals uses hot water as the sole solvent of caffeine. The coffee stays for 10 hours immersed in a Green Coffee Extract (ECV), a fully saturated solution of all the coffee components with the exception of caffeine. The latter, contained in the grains, passes gradually to the solution in search of balance. The water is constantly being filtered by active carbons that retain caffeine naturally. Compared to traditional decaffeination techniques, this process does not use chemical solvents. By repeating this process continuously for 10 hours and by constantly monitoring the temperature, the level of caffeine contained in the coffee falls below the 0.01% required by legislation. The grains are then extracted from the water and dried to be divided again into bags of 70 kg each. DISCOVER THE AVAILABLE FORMATS OF GROUNDtoENJOY
WITH BRAZIL DEC SWISS WATER
ROASTED BY GIULIANO CAFFÈ DO YOU HAVE ANY QUESTIONS OR INQUIRIES ABOUT
OUR COFFEES? CONTACT US, WE WILL BE GLAD
TO SHARE WITH YOU OUR PASSION FOR COFFEE