TANZANIA
Mondul Coffee Estate is a washing station to which several farmers, in a cooperative way, bring their crops to process and commercialise them. In addition to quality in the coffee, particular attention is paid to social ethics by offering all staff free accommodation and access to education, medical and sports services. This Tanzania is characterized by a good body and a well-balanced sweetness reminiscent of a chocolate wafer as well as aftertaste notes of black tea.
Typology: Specialty Coffee
Region: Tanzania – Mondul Distict
Altitudine: 1.800 m
Cultivar: Arabica – Blue Mountain
Producer: Small local farmers
Processing station: Mondul Coffee Estate
Processing method: Natural
COFFEE BREWING
This Arabica has been optimised
in the GROUNDtoENJOY format for Moka.
Follow our tutorial to
perfectly brew this coffee Sensory analysis:
Notes of
chocolate wafer, raw sugar, ripe fruit DID YOU LIKE THE TASTING AND WOULD LIKE THIS COFFEE TO ACCOMPANY YOUR MORNINGS FOR THE WHOLE MONTH?
GET IT DIRECTLY FROM THE ROASTER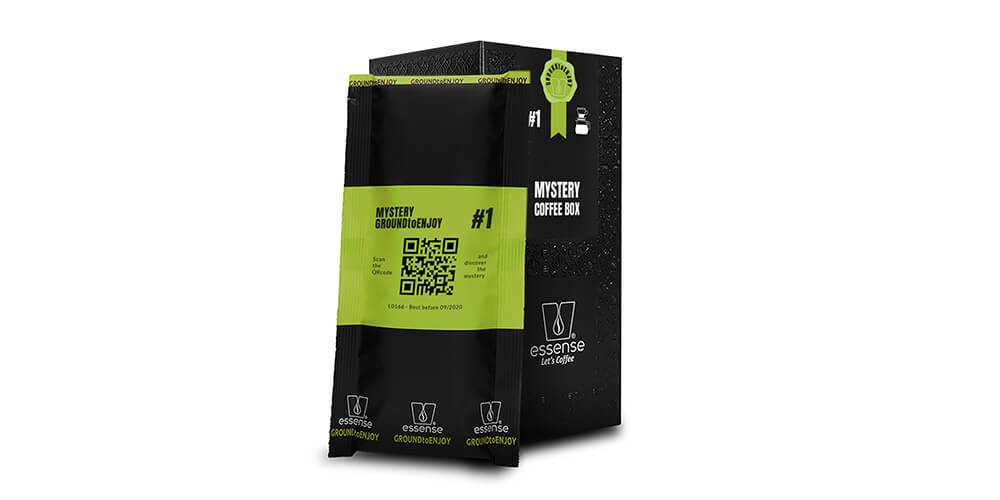 MYSTERY COFFEE BOX
This coffee is part of the Mystery Coffee Box project,
a collaborative project involving artisan roasters
to take you on a tasting journey
to discover the European specialty scene. DO YOU HAVE ANY QUESTIONS OR INQUIRIES ABOUT
THE ESSENSE WORLD? CONTACT US, WE WILL BE GLAD
TO SHARE WITH YOU OUR PASSION FOR COFFEE