WE ACT TODAY, TO PRESERVE TOMORROW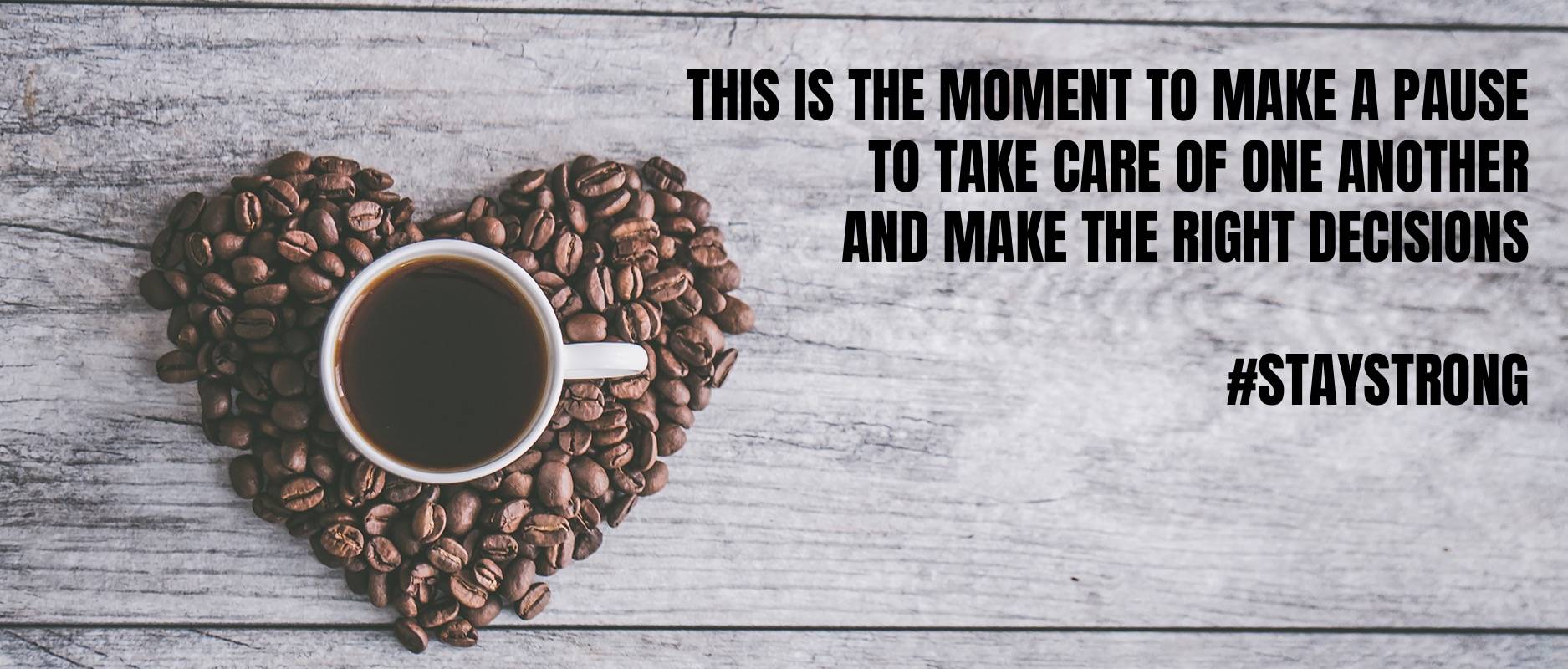 Dear coffee lover,
We want to update you on the developments of the past few days.
The events related to the virus are having a big impact on our personal and for many of us our professional lives. It is a great challenge on a global level, albeit with different times and difficulties in each country. In Italy, perhaps as never before, we are asked to stop and re-evaluate our priorities to take care and preserve the health of everyone around us. It's really hard for a lively and communicative nation like ours, but we understand very well how important it is to stay united and do our part.
For this reason, we have decided to stop production until March 31st and reformulate the online shop service. Our e-commerce remains, in fact, allowing you to check out our products more calmly, to analyze them in detail and to buy what you want that will be produced and delivered as soon as the situation has stabilized.
Also for ready-to-ship products in stock, such as coffee equipment, we recommend a delayed delivery as a sense of responsibility towards those who work with us, first and foremost warehouse operators and couriers, but also towards you who come into contact with the person who delivers the parcel. We are in any case available to do our best to manage even the most urgent cases through an accelerated order fulfillment, simply contact us through our various email and social channels and let us know.
Thanks to the measures implemented internally within the company and the precautions taken, the activity could indeed proceed, but our code of ethics, which distinguishes us now as always, tells us to face this challenge in a different way, perhaps against the current.
We continue to keep you company from home, providing inspiration and stimuli as well as responding to your requests. In turn, please do your best to stay home, take care of yourself and your loved ones. Give yourself time to slow down, enjoy the pleasure of simple things, because they can be exciting too. Take the opportunity to take a trip into the world of coffee thanks to our Coffee Stories or by following our blog and sharing your #brewathome experiences with the entire Essense community.
As thanks for supporting our decision, we offer you a 15% discount and free shipping on all products with delivery after April 3, using the brewathome discount code when checking out.
We also take this opportunity to point out that many new & exciting developments are coming, so we recommend you keep an eye on our social networks or subscribe to the newsletter.
Yes, we are at home, but we will never stop spreading the coffee culture!
Stay safe and stay caffeinated!