ETHIOPIA
The Worka Sakaro washing station is located high in the Yirgacheffe region. Here Ato Mijane Worassa brings together the best harvests by giving financing to small producers as well as teaching how to preserve local forests with the help of organic compost produced on site. The result is a very juicy and floral coffee with notes of orange and apricot and characterized by good acidity.
Typology: Specialty Coffee
Region: Ethiopia – Yirgacheffe, Gedeb district
Altitude: 2.000 – 2.200 m
Cultivar: Arabica – Ethiopian Heirloom
Producer: small local farmers
Washing station: Worka Sakaro
Processing method: Washed
COFFEE BREWING
This Arabica has been optimised
in the GROUNDtoENJOY format for Pour-Over.
Follow our tutorial to
perfectly brew this coffee. Sensory analysis:
Notes of lime, bergamot, grapefruit,
hazelnut, orange, raspberry, citronella, cocoa DID YOU LIKE THE TASTING AND WOULD LIKE THIS COFFEE TO ACCOMPANY YOUR MORNINGS FOR THE WHOLE MONTH?
GET IT DIRECTLY FROM THE ROASTER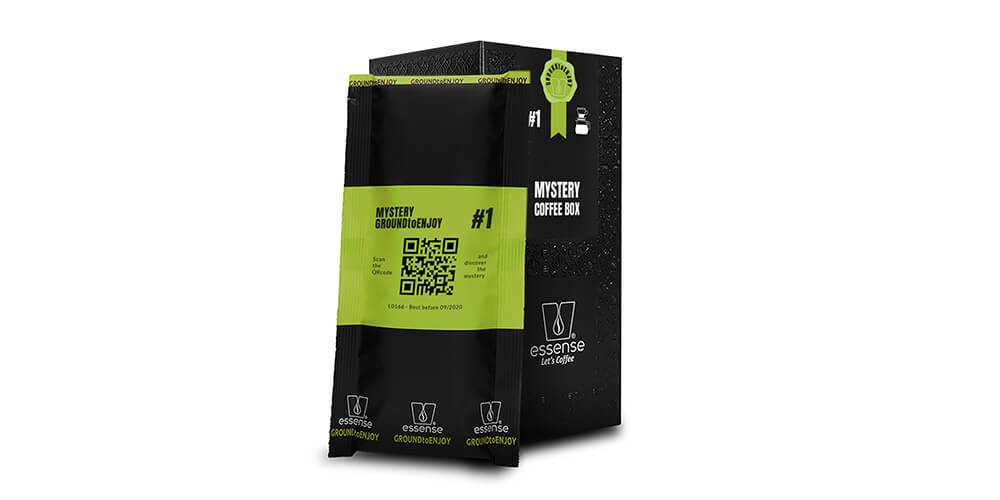 MYSTERY COFFEE BOX
This coffee is part of the Mystery Coffee Box project,
a collaborative project involving artisan roasters
to take you on a tasting journey
to discover the European specialty scene. DO YOU HAVE ANY QUESTIONS OR INQUIRIES ABOUT
THE ESSENSE WORLD? CONTACT US, WE WILL BE GLAD
TO SHARE WITH YOU OUR PASSION FOR COFFEE