ETHIOPIA
The Agaro area in ​​western Ethiopia is known for the production of some of the most well-known cooperative coffees of the last decade through the cooperatives of Duromina, Biftu Gudina, Yukro and Hunda Oli. We are proud to feature this Arabica as the first coffee in the Mystery Coffee Box to help you discover new and exciting flavours. This coffee demonstrates delicate notes of flowers and has a crystalline acidity for which Agaro and Bashasha are known.
Typology: Specialty Coffee
Region: Ethiopia – Jimma zone, Goma District, Funtule kedbele, Agaro town
Altitude: 1.850 – 1.950 m s.l.m.
Cultivar: Arabica – Ethiopian Heirloom
Producer: Small local farmers
Processing station: Bashasha Smallholder Selection, Khalid Kemal
Processing method: Natural
COFFEE BREWING
This Arabica has been optimised
in the GROUNDtoENJOY format for Pour-Over.
Follow our tutorial to
perfectly brew this coffee Sensory analysis:
Notes of
berries, toffee & cocoa bean DID YOU LIKE THE TASTING AND WOULD LIKE THIS COFFEE TO ACCOMPANY YOUR MORNINGS FOR THE WHOLE MONTH?
GET IT DIRECTLY FROM THE ROASTER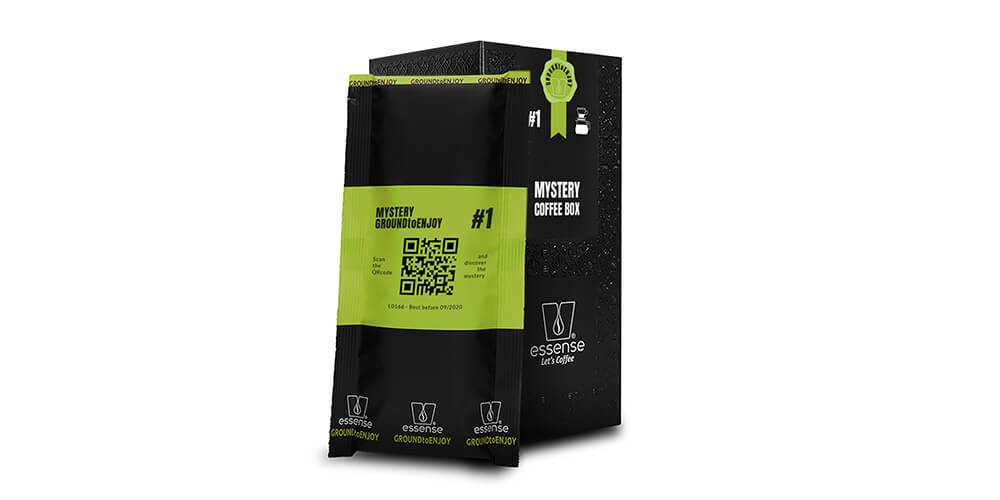 MYSTERY COFFEE BOX
This coffee is part of the Mystery Coffee Box project,
a collaborative project involving artisan roasters
to take you on a tasting journey
to discover the European specialty scene. DO YOU HAVE ANY QUESTIONS OR INQUIRIES ABOUT
THE ESSENSE WORLD? CONTACT US, WE WILL BE GLAD
TO SHARE WITH YOU OUR PASSION FOR COFFEE