STRAWBERRY COLD BREW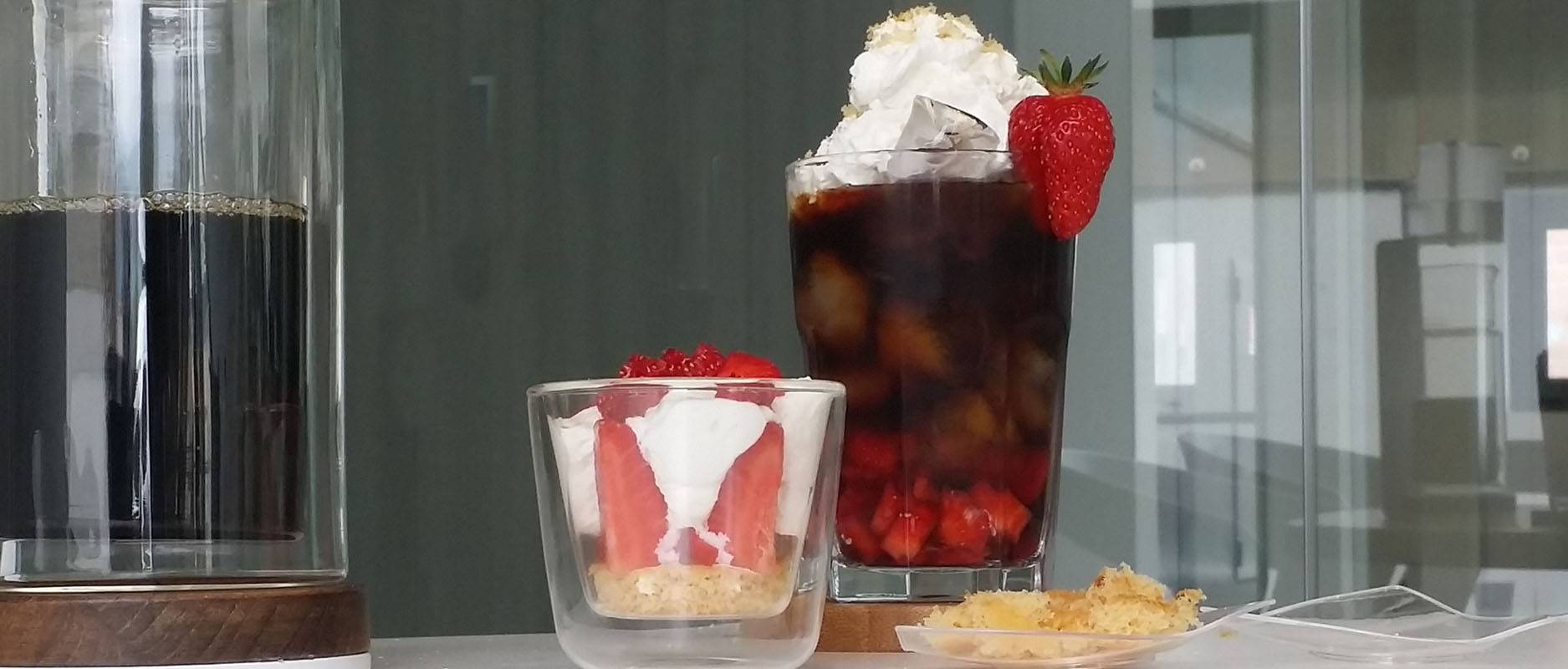 The garden strawberry, or simply strawberry, is a widely grown hybrid species of the genus Fragaria (collectively known as the strawberries). It is cultivated worldwide for its fruit. The fruit (which is not a botanical berry, but an aggregate accessory fruit) is widely appreciated for its characteristic aroma, bright red color, juicy texture, and sweetness. It is consumed in large quantities, either fresh or in such prepared foods as preserves,fruit juice, pies, ice creams, milkshakes, and chocolates.
We would like to propose you a refreshing Strawberry Cold Brew recipe for your summer. To make this coffee recipe we choose the spicy notes of WILD, coffee that grows in Harenna Forest in Ethiopia: use 3 WILD Essense pods with 400 ml of water.
STRAWBERRY COLD BREW RECIPE
Preparation Time: 5′
Difficulty: low
Ingredients:
strawberries
100 ml Cold Brew
shipped cream
sponke cake
PREPARATION
Cut the strawberries and put them in the bottom of the cup.Add ice cubes. Measure out 100 ml Cold Brew coffee and pour it. Add shipped cream and then decorate the cup with some strawberries and sponge cake.
Enjoy it!
CURIOSITY ABOUT STRAWBERRY
CHEROKEE LEGEND
A Cherokee legend says that the strawberries were created and placed on the ground in the attempt to convince the first woman to go back to the first man after a big fight. The first woman, moved away in the wood when suddenly found herself  surrounded by these plants with their delicate flowers and red fruits, sweet and heart-shaped. Eating them she forgot her anger and wished to return from his beloved and share with him a basket of strawberries.