BRAZIL
Located in the Mantiqueira de Minas region, the Pé de Cedro estate stands out for its production protocols that comply with the PGI certified regional traditions, adopting environmentally friendly practices and using approved coffee varieties. The renowned experience of Edson Morais de Barros is a guarantee of the high quality of its coffees. This lot in particular has been processed with a natural pulped method and roasted with a moka specific profile which guarantees a particularly aromatic and intense result in the cup.
Typology: Specialty Coffee
Region: Brazil – Pouso Alto, Mantiqueira de Minas
Altitude: 1.000 – 1.250 m
Cultivar: Arabica – Yellow Bourbon
Producer: Edson Morais de Barro
Processing station: Pé de Cedro Estate
Processing method: Pulped natural
COFFEE BREWING
This Arabica has been optimised
in the GROUNDtoENJOY format for Pour-Over.
Follow our tutorial to
perfectly brew this coffee Sensory Analysis:
Notes of
hazelnut, orange liqueur, dark chocolate, raisin DID YOU LIKE THE TASTING AND WOULD LIKE THIS COFFEE TO ACCOMPANY YOUR MORNINGS FOR THE WHOLE MONTH?
GET IT DIRECTLY FROM THE ROASTER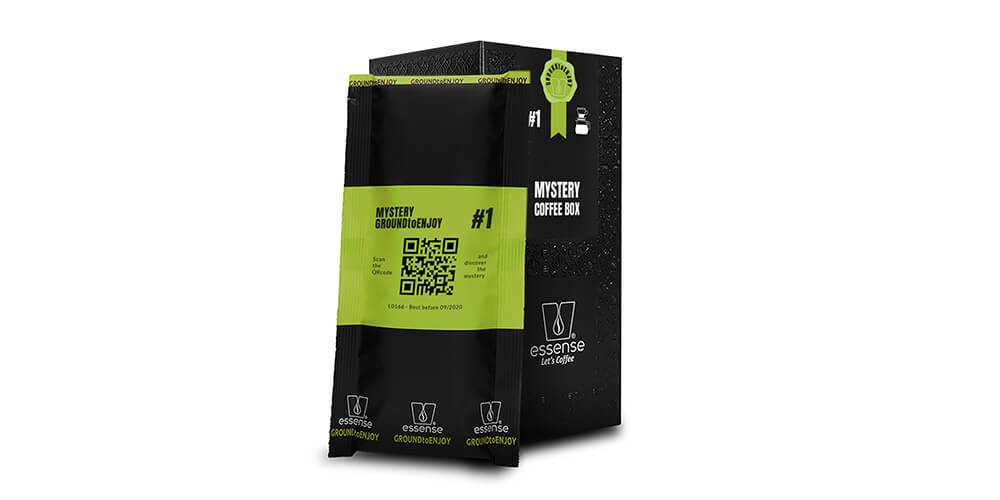 MYSTERY COFFEE BOX
This coffee is part of the Mystery Coffee Box project,
a collaborative project involving artisan roasters
to take you on a tasting journey
to discover the European specialty scene. DO YOU HAVE ANY QUESTIONS OR INQUIRIES ABOUT
THE ESSENSE WORLD? CONTACT US, WE WILL BE GLAD
TO SHARE WITH YOU OUR PASSION FOR COFFEE