ETHIOPIA
The Bombe washing station is the benchmark for the processing of organic coffees in the Sidamo area​. Over 600 producers bring their crops from all over the region, but production remains reduced in order to be able to ensure the quality of the micro-lots, ensuring traceability and a high-quality level thanks to standardized procedures. After being washed with water from the nearby Bonara river, the coffees are left to dry on raised bamboo tables with netted-beds for a better airflow. This process gives the coffee a sparkling acidity with a pleasant sweetness characterized by floral and fruity notes.
Typology: Specialty Coffee
Region: Ethiopia – Sidamo
Altitude: 1.900 – 2.100 m
Cultivar: Arabica – 74/110, 74/158, Mikicho, Setami
Producer: small local farmers
Processing station: Bombe Station
Processing method: Washed process
COFFEE BREWING
This Arabica has been optimised
in the GROUNDtoENJOY format for Pour-Over.
Follow our tutorial to
perfectly brew this coffee Sensory Analysis:
Notes of
lavender, rose, mandarin, mango DID YOU LIKE THE TASTING AND WOULD LIKE THIS COFFEE TO ACCOMPANY YOUR MORNINGS FOR THE WHOLE MONTH?
GET IT DIRECTLY FROM THE ROASTER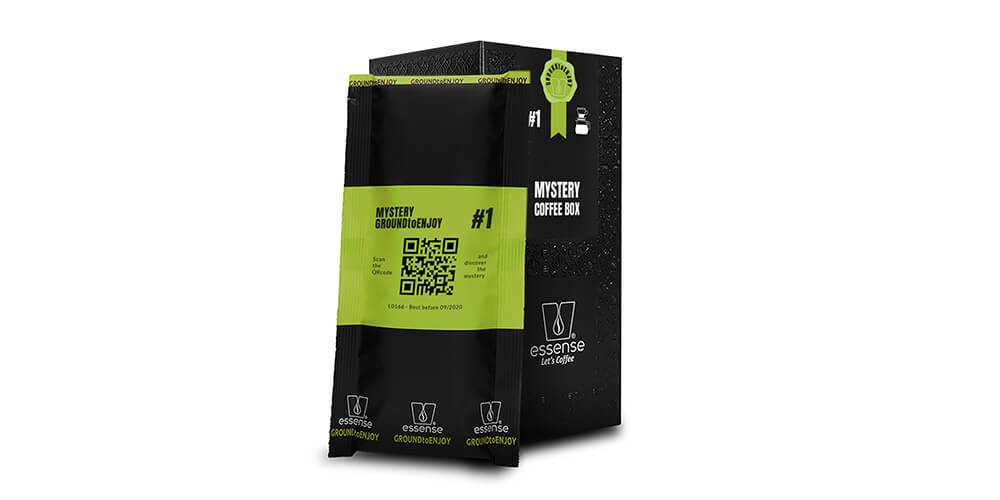 MYSTERY COFFEE BOX
This coffee is part of the Mystery Coffee Box project,
a collaborative project involving artisan roasters
to take you on a tasting journey
to discover the European specialty scene. DO YOU HAVE ANY QUESTIONS OR INQUIRIES ABOUT
THE ESSENSE WORLD? CONTACT US, WE WILL BE GLAD
TO SHARE WITH YOU OUR PASSION FOR COFFEE