LAB 100
Inspired by the haute cuisine that favours a few quality ingredients in order to make every note easy to perceive, the LAB 100 blend combines two high-level and fully traceable coffees, which both provide to the uniqueness of its aromatic notes. The result is an extraordinary cup with clear and defined aromas, with a complex roundness that balances sweetness and a structured acidity.
Typology: Specialty Coffee Blend
Composition: Brazil – Mexico
BRAZIL
Producer: Fazenda Rainha
Cultivar: Arabica – Yellow Bourbon
Processing method:  Pulped natural
MEXICO
Producer: Finca Muxbal
Cultivar: Arabica – Bourbon, Catuai, Caturra, Mondo Nuovo
Processing method: Washed
COFFEE BREWING
This Arabica has been optimised
in the GROUNDtoENJOY format for Moka.
Follow our tutorial to
perfectly brew this coffee Sensory Analysis:
Notes of
biscuit, cinnamon, chocolate and red fruits DID YOU LIKE THE TASTING AND WOULD LIKE THIS COFFEE TO ACCOMPANY YOUR MORNINGS FOR THE WHOLE MONTH?
GET IT DIRECTLY FROM THE ROASTER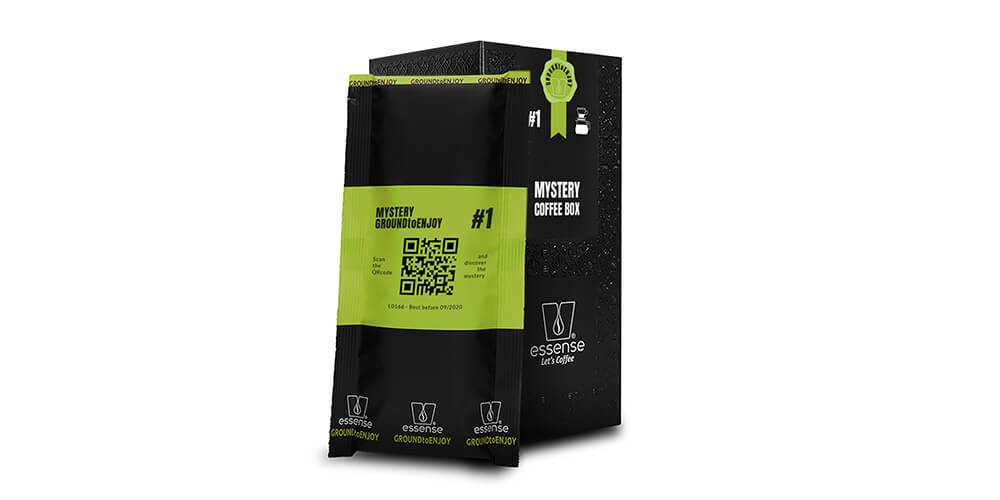 MYSTERY COFFEE BOX
This coffee is part of the Mystery Coffee Box project,
a collaborative project involving artisan roasters
to take you on a tasting journey
to discover the European specialty scene. DO YOU HAVE ANY QUESTIONS OR INQUIRIES ABOUT
THE ESSENSE WORLD? CONTACT US, WE WILL BE GLAD
TO SHARE WITH YOU OUR PASSION FOR COFFEE