ETIOPIA
This coffee comes from the Egu Abaya washing station, in the Guji area in ​​southwestern Ethiopia. Although it is a private processing station, there is a fair distribution of the profits, through prizes paid according to the individual lots and their quality. The hand-picked cherries are processed with a natural method for about 20 days, giving the coffee a medium-full body and a particularly sweet and fruity aromatic profile.
Typology: Specialty Coffee
Region: Ethiopia – Bule Hora, Guji Area
Altitude: 2.200 m
Cultivar: Arabica – Ethiopian Heirloom
Producer: Small local farmers
Processing station: Egu Abaya
Processing method: Natural
COFFEE BREWING
This Arabica has been optimised
in the GROUNDtoENJOY format for Pour-Over.
Follow our tutorial to
perfectly brew this coffee. Sensory analysis:
Notes of
berries, mango & peach DID YOU LIKE THE TASTING AND WOULD LIKE THIS COFFEE TO ACCOMPANY YOUR MORNINGS FOR THE WHOLE MONTH?
GET IT DIRECTLY FROM THE ROASTER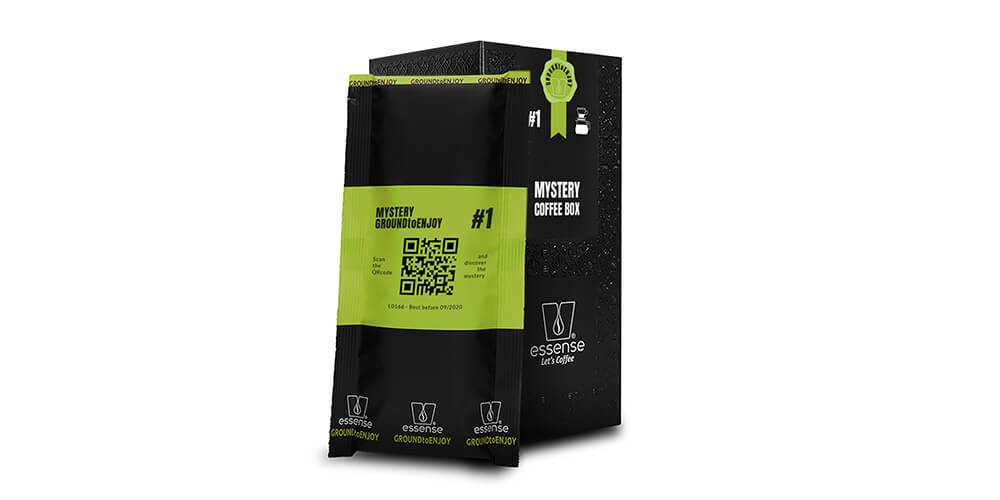 MYSTERY COFFEE BOX
This coffee is part of the Mystery Coffee Box project,
a collaborative project involving artisan roasters
to take you on a tasting journey
to discover the European specialty scene. DO YOU HAVE ANY QUESTIONS OR INQUIRIES ABOUT
THE ESSENSE WORLD? CONTACT US, WE WILL BE GLAD
TO SHARE WITH YOU OUR PASSION FOR COFFEE