COLD BREW WITH COCONUT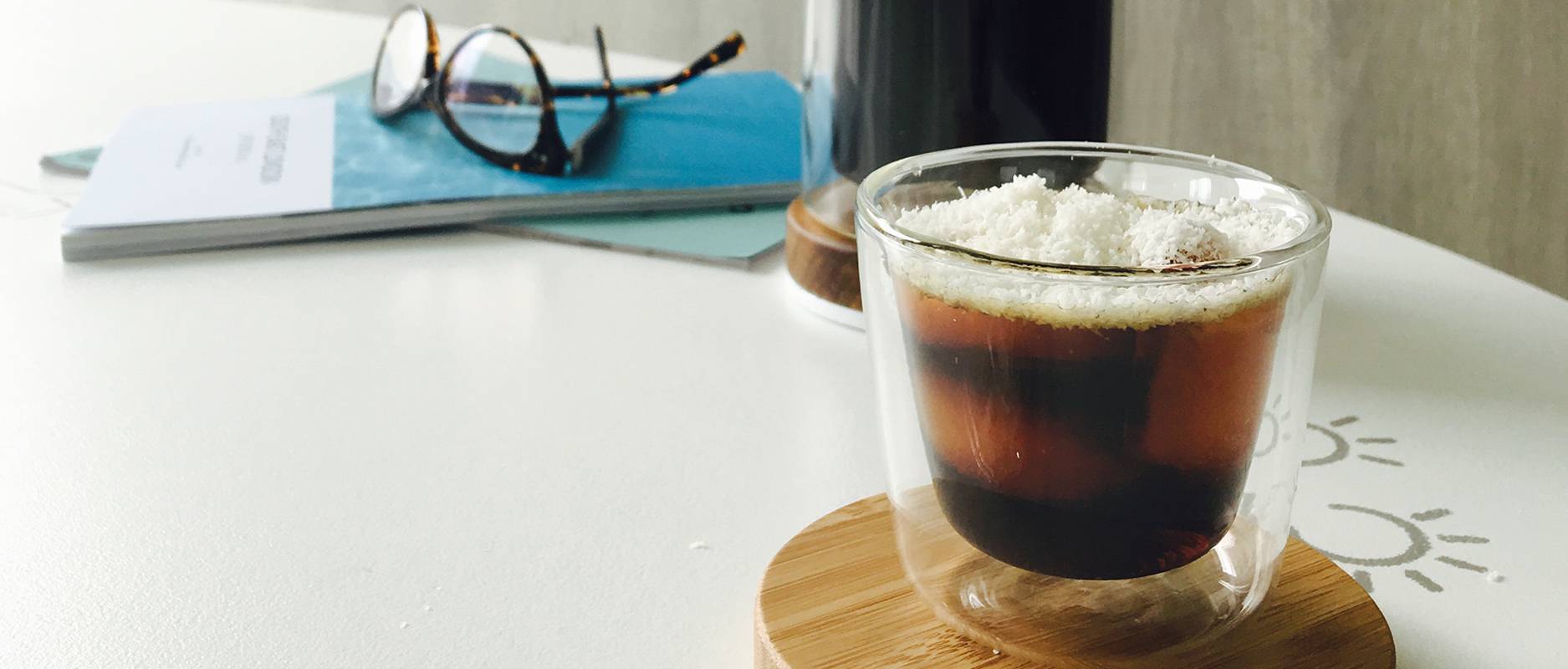 We would like to propose you a refreshing Cold Brew coffee recipe with flaked Coconut for your summer. For this recipe we choose the sweet notes of SAMAC, coffee that grows in Guatemala: use 3 SAMAC Essense pods with 400 ml of water.
COLD BREW WITH COCONUT RECIPE
Preparation Time: 5′
Difficulty: low
Ingredients:
100 ml Cold Brew Coffee
ice cubes
flaked coconut
PREPARATION
Measure out 100 ml Cold Brew coffee and pour it in a small glass with ice cubes. On top add flaked coconut and then serve.
Enjoy it!