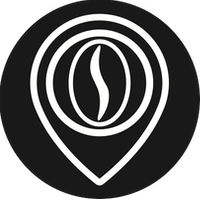 ETHIOPIA
Sidamo
Located in Ethiopia, the province of Sidamo is world famous for its production of top quality single-origin coffee. The coffee plants grown in the almost primitive forests of the central-eastern area of the country produce small beans with acid and sweet flavours at the same time.
Typology: Single origin
Region: Ethiopia – Sidamo – Addis Abbeba
Altitude:  1.600 – 1.900 m
Coltivation: Shadow plantation
Cultivar: Arabica – Ethiopian Heirloom
Processing method: Washed Imported by:
Wama
Walter Matter Sensory analysis:
Milk chocolate and citrus.
Light bodied and alternating between sweet and mild acidity.
THE CRADLE OF COFFEE
Ethiopia produces and supplies the finest Arabica coffee beans, which are easily recognizable thanks to a balance of flavors between sweet and acid. The Sidamo region is known for its humid climate with abundant rainfall and its ideal temperature for growing coffee. Its soil is very rich thanks to its special forests which are very similar to the primitive ones where coffee is grown under the shade of larger trees. JOIN OUR NEWSLETTER
AND EXPERIENCE THE SLOW
COFFEE REVOLUTION TO THE FULLEST
COFFEE PROCESSING
Coffee harvested in the Sidamo area is processed using athe washed method. The pulp and skin of the cherries are separated from the bean before being dried. This method is typical in very humid areas such as the Ethiopian hills: the high level of humidity can affect the optimal drying of the coffee due to long times and with the risk of abnormal fermentation if processed with the natural method. The washed method is therefore preferred. After this processing, the coffee is spread on african beds and then covered with tarpaulins that forming tunnels speed up the drying process thanks to air flows. CHECK OUT THE GROUNDTOENJOY FORMATS AVAILABLE WITH
THE ETHIOPIA SIDAMO COFFEE
ROASTED BY 7 GR DO YOU HAVE ANY QUESTIONS ABOUT THE WORLD OF ESSENSE?
CONTACT US! WE WILL BE MORE THAN HAPPY TO SHARE WITH YOU OUR PASSION FOR COFFEE